Det mycket intressanta talet kan man se och lyssna till härnedan:
Källa.
Särskilt ligger mig avslutningen av talet varmt om hjärtat. Så här säger kronprinsen:
I have argued all these years that what we face today is not – as some politicians or journalists have described – "a clash of civilizations" or "a war of religions". Rather, I believe that we are experiencing a war of values.

They are those like us who believe in Human Rights, equality and who stand united against all kinds of discrimination. And they are those, like the Islamic Republic and ISIS's of this world, who believe in the domination of a single, perverted ideology, at the expense of all those who do not belong in their "gang".

Let me be clear: WE CAN NOT CO-EXIST… Period!

This is a real battle. Only one side will prevail. The ultimate question is: Are we as dedicated to fight for our shared values as the other side is? I say, we better be!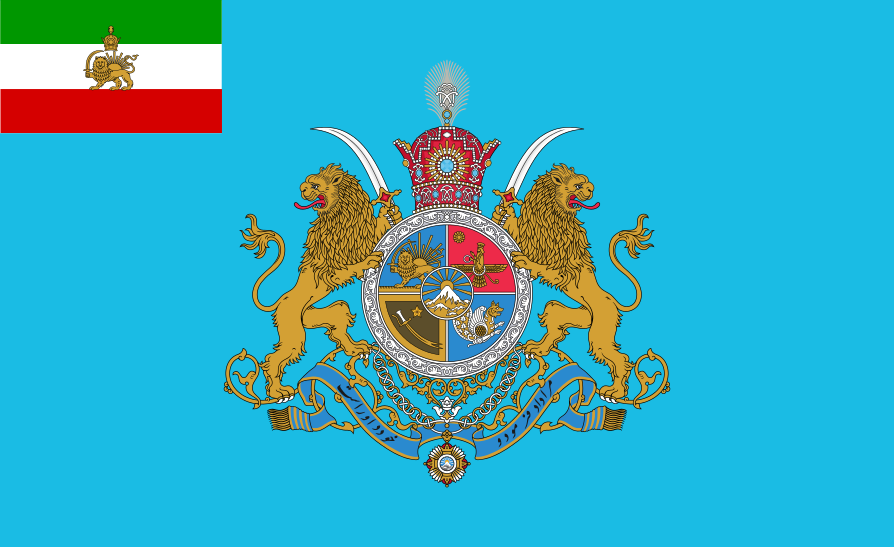 Just så! Om vi inte kämpar kommer våra totalitära motståndare som "tror på dominansen av en enda perverterad ideologi" att vinna. – Fast det Huntington skriver om "Islams blodiga gränser" är svårt att bortse från i sammanhanget. Det är en historisk realitet, men behöver inte vara så i framtiden. Det finns ju många muslimer som tar avstånd från allt detta. Såsom exempelvis Irans kronprins. (Hans flagga syns till höger.)
Man kan också notera att hans kejserliga höghet är riddare av Serafimerorden. En utmärkelse han sannerligen har förtjänat!
Jag återger slutligen Irans rätta nationalsång, från tiden innan den perverterade ideologins företrädare grep makten där:
Källa.
Länkar: This World Gala. | En min tidigare bloggning om vad den persiske konungen Cyrus sade enligt Bibeln: Israels hus ska byggas i Jerusalem.
Posted in
antisemitism
,
Försvar
,
Frihet
,
Islamismen
,
Israel
,
judar
,
Monarki
,
Sverige
• Tags:
Champion of Jewish Values
,
Cyrus
,
Iran
,
ISIS
,
Islams blodiga gränser
,
Israel
,
Jerusalem
,
judar
,
Reza Pahlavi
,
Samuel P. Huntington
,
Serafimerorden
•
Top Of Page
Write a comment